Funding for MSPnet.org ended on September 30, 2019. The site continues as an archive of MSP projects' work and is no longer actively maintained.
MSPnet staff at TERC in Cambridge, MA, with funding from NSF, have been fortunate to serve the MSP community through MSPnet.org since 2003. It has been a great privilege to facilitate the sharing of resources, research, presentations, career opportunities, and LNC conferences, as well as provide national and international dissemination of project work conducted by those in NSF's MSP and STEM+C programs. We extend our sincere thanks for your participation and support over the years.

As this work winds down, we are excited to announce a new online learning community, the STEM Teacher Leadership Network: STEMTLnet.org, which has recently been funded by NSF. If you are a researcher or educator interested in STEM teacher leadership, we hope that you will take part!

Please take a look back with us, as we highlight some of the most popular library posts, project papers, webinars, and videos from the last 5 years.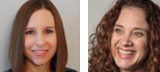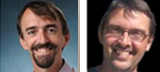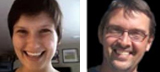 Most Popular MSP/STEM+C Videos from the STEM for All Video Showcases
Innovators Developing Accessible Tools for Astronomy, 2019.

Presented by: Kate Meredith, Bret Feranchak, Santiago Gasca, Alexandra Grossi, Kathy Gustavson, Jim Hammerman, Eric Hochberg, Tim Spuck, & Annie Wilson

---

SciGirls Code: A National Connected Learning CS Model, 2018.

Presented by: Joan Freese, Sarah Carter, Katie Hessen, & Cassandra Scharber

---

Learning Trajectories for Everyday Computing (LTEC), 2016.

Presented by: Andy Isaacs, Maya Israel, & George Reese